MASCARA FOR INFINITE LASH LENGTH
Thanks to a specially designed brush, Unlimited Lash mascara separates and prolongs lashes in an intense way.
It ensures even application and prevents clumping.
WHY CHOOSE DERMA-LUXELASH UNLIMITED LASH MASCARA?
Dries quickly and prevents the lashes from sticking together.
Causes no stains around the eyes.
Is extremely long-lasting.
Enables perfect application on the lower eyelashes, which are shorter.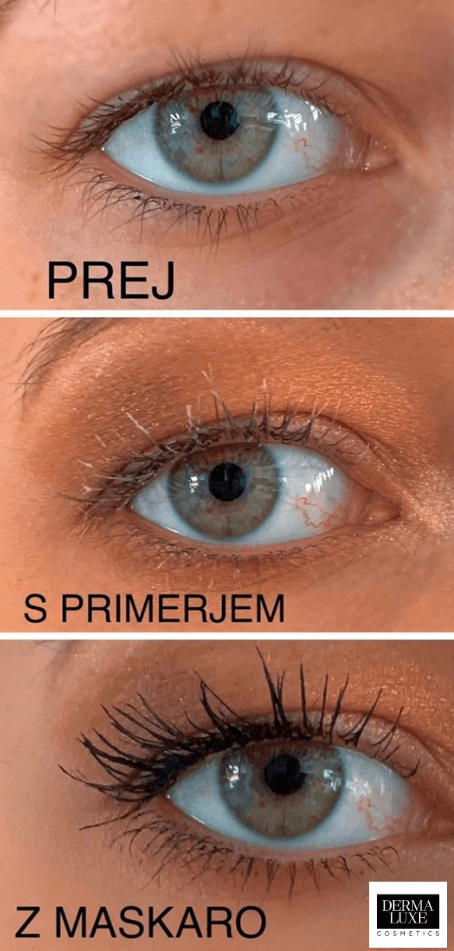 OUR RECOMMENDATION
For a more intense effect, we recommend applying theWild Lash Basebefore the application of the mascara, that also affects the growth and density of the eyelashes. Eyelashes grow 2.6 times faster than usual due to the innovative active formula contained in the base.
USE
Apply the mascara with gentle zigzag movements to cover even the shortest eyelashes.
For a panoramic effect of infinitely long eyelashes we recommend two coats of mascara.
Wait for the first to dry and apply another coat.
INGRIDIENTS
All active ingredients are carefully selected, tested, proven effective and safe to use! The product has not been tested on animals.
OUR CUSTOMERS LOVE THIS PRODUCT