MASCARA FOR INTENSE EYELASH VOLUME
Intense Lash Mascara with an excellent brush and dense bristles instantly delivers a pronounced volume of your eyelashes. It underlines the beauty of every eyelash on your eyes, combs, separates and thickens them. Even the thinnest and most sparse eyelashes will look dense.
Charming eyelash volume will deepen and emphasise your look. Your eyes will definitely not remain unnoticed!
It ensures even application and prevents clumping also when you apply several coats of mascara. The mascara dries quickly, prevents the eyelashes from sticking together and causes no stains around the eyes. It is extremely long-lasting and will remain on the lashes all day long.
WHY CHOOSE DERMA-LUXELASH INTENSE LASH MASCARA
Dries quickly and prevents the lashes from sticking together.
Causes no stains around the eyes.
Is extremely long-lasting.
Is very easy to use.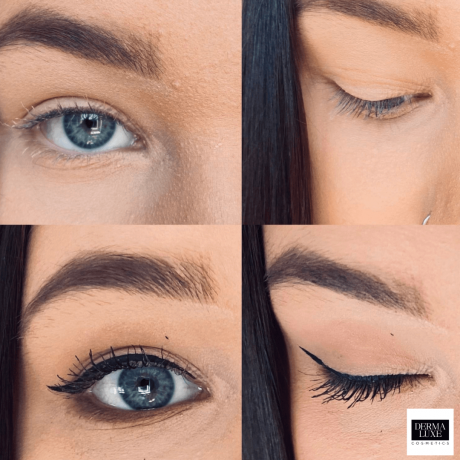 OUR RECOMMENDATION
For an even more intense effect, we recommend the use of Wild Lash Primer – a base for applying mascara before the application of mascara.
USE
Apply the mascara with gentle zigzag movements to cover even the shortest eyelashes.
For intensely dense eyelashes we recommend two coats of mascara.
Wait for the first to dry and apply another coat.
INGRIDIENTS
All active ingredients are carefully selected, tested, proven effective and safe to use! The product has not been tested on animals.